West Lake Hills Vein Treatments | Austin Vein Specialists
Our vein specialists provide unmatched expertise, modern technology, and individualized care plans for the treatment of varicose and spider veins. As recognized leaders in our field, our West Lake Hills vein doctors are board-certified and carry national certifications in RVT and RVPI. With highly tenured expertise, our specialists treat the cosmetic effects of varicose and spider veins as well as underlying vein disease.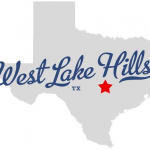 Do you experience any of the following symptoms of varicose veins?
Restless legs
Tiredness
Itching
Burning
Cramping
Throbbing
Twisted, swollen, visible veins in the legs
Clusters of thin, purple veins on the surface of the legs
Varicose veins are the symptom of weak veins in the legs and venous insufficiency. Spider veins often appear in thin web-like clusters, and are commonly blue or purple in color. Increased pressure within the veins commonly causes spider veins.
Available West Lake Hills Vein Treatments
We provide the best treatments available to give our patients the best results with minimal discomfort. Our minimally invasive procedures help close off veins without causing pain or trauma to the patient. These treatments can help improve the cosmetic appearance of veins, prevent recurrence, and relieve current symptoms. With customized care and individual attention, our specialists will assess your particular case and recommend the best treatment plan to improve vein function and ensure a positive outcome. Most treatments require minimal follow-up care, which may include the use of compression stockings to assist in the healing process.
These treatments include:
Ultrasound-guided vein treatment
Radiofrequency ablation
Venous sclerotherapy
Ambulatory microphlebectomy
Laser treatments
Care outside of the Vein Office
By practicing home treatments and prevention, you can help reduce the occurrence of spider and varicose veins. Below is a list of recommended practices to help you manage the health of your veins while outside of our office doors.
Elevate your legs while sitting or sleeping
Don't wear tight-fitting clothes or items that may restrict blood flow to the legs
Avoid sitting or standing for long periods
Maintain a healthy amount of physical activity
Wear compression stockings to aid in circulation
Maintain a healthy weight
For more information or to schedule a consultation with one of our specialists, please contact us or give us a call at (512) 220-5401.
# West Lake Hills Vein Treatments