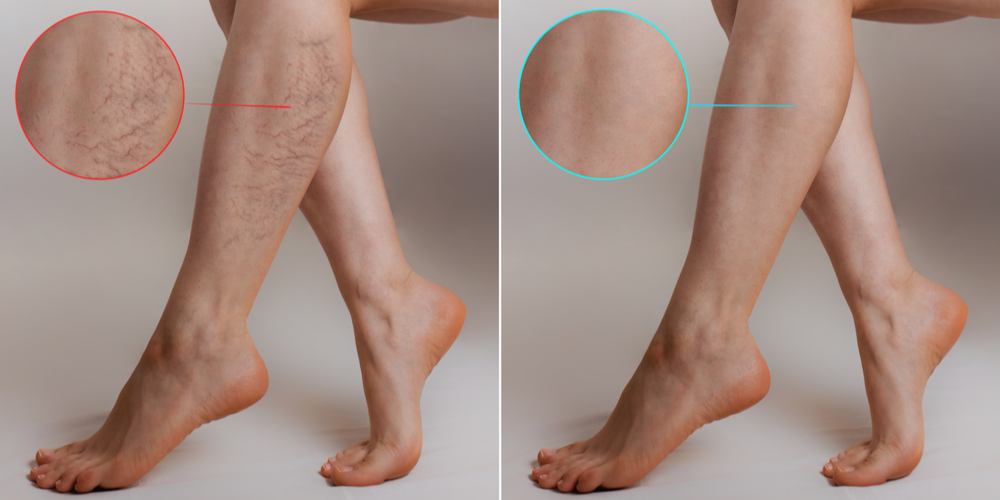 What is Phlebectomy Surgery?
Phlebectomy is a very effective procedure used to remove varicose veins and is performed at our Austin vein center. It is a minor outpatient surgery that involves removing leg varicose veins using local anesthesia of Xylocaine or Novacaine. Phlebectomy is the most traditional method of varicose vein treatment but has been partially replaced by more modern methods of vein treatment (such as laser therapy and radiofrequency closure of veins). Many patients still benefit from traditional phlebectomy when they do not respond completely to the less invasive vein treatment methods. Also, some patients are best served by phlebectomy when they not candidates for less invasive vein treatments based on their particular anatomy.
Benefits of Phlebectomy
The benefit of phlebectomy, also known as ambulatory phlebectomy or microphlebectomy, is that there is immediate gratification after the procedure is over.
Since the veins are physically removed from the leg during the treatment, there is no waiting period of having to wait for the veins to disappear over time. Following vein treatments other than phlebectomy, it can often take weeks or months for the veins to fade aware and disappear. With phlebectomy, the veins are gone immediately. Also, unlike sclerotherapy, no medications have to be injected into the body to remove the veins. Also, you are allowed to walk immediately after the procedure… that is why it is called ambulatory phlebectomy. The recovery time is rather short for most patients since the procedure is performed at a very superficial level in the leg. This allows for fast healing and quick return to work and normal activities. An average patient only has to take a few days off of work after the procedure. Most patients are back to a normal workout routine and able to lift heavy objects after about 2 weeks.
How is Phlebectomy Performed?
Phlebectomy is performed by a vein surgeon in his office or in a surgery center. The first step is marking the veins of the leg with a marking pen while the patient is standing. This assures the doctor knows the location of all of the veins in detail before the patient lies down, as some of the veins may collapse, disappear, or be hard to see once the patient lies down for the treatment. Next, the vein specialist will use a small needle to inject a local anesthetic into the skin overlying the veins to numb the area. Xylocaine is a common topical anesthetic that is utilized. Next, the doctor will make small Micro-incisions every few inches along the course of the veins using a small scalpel. Through these small incisions, a specialized vein removal instrument is used to extract the veins. Pressure is held and then either derma bond skin glue or dissolving suture is placed at the incision sites. A compression wrap or compression stocking is applied to the leg and you then can walk out of the clinic.
Recovery After Phlebectomy
Following this ambulatory vein surgery, you are able to return to work and walking right away. We advise avoiding any strenuous exercise for 2 weeks to allow for appropriate wound healing. You should also wear compression stockings on your legs for a total of 2 weeks following treatment. There is typically just mild soreness at the vein treatment sites that respond to Tylenol and ibuprofen. Patients are typically surprised about the minimal amount of "downtime" required after the treatment.
What type of doctors are best qualified to perform phlebectomy?
Phlebectomy is an actual vein surgery and should be performed by a board-certified vein surgeon or vascular surgeon. It has potential risks, such as blood clots, nerve injury, or scarring. A surgeon specializing in vein treatments is most qualified to perform these procedures and to allow your risks to be minimized. Vascular surgeons perform seven years of surgery training before becoming board-certified to perform vein surgeries. Our vein specialist, Dr. Joel Gotvald, is Board Certified in Vascular Surgery by the American Board of Surgery and has been performing these surgeries for over 15 years. He is the founder and director of Austin Varicose Vein & Spider Vein Specialists. To schedule a consultation with our doctor to see if you are a good candidate for phlebectomy, call our office at (512) 220-5401.