Double Board-Certified Vein Surgeons

Our vascular surgeons are vein surgeons who are the most qualified to treat your vein condition due to their extensive training and experience in treating venous conditions.  The medical director of our clinic, Dr. Joel Gotvald, has over 24 years of experience.  Our areas of expertise are the treatment of varicose veins and spider veins of the legs, but we also treat vein disease throughout the body, including on the face, ankles, feet, and trunk.
Dr. Joel Gotvald, MD, FACS, FSVS, RPVI, ABVLM
Our vascular surgeons (vein and artery surgeons) are distinct in the fact that they are double board-certified in their field of the vein and vascular disease.  There are many vein clinics and vein centers where the physicians are not board-certified in Vascular Surgery.  Dr. Gotvald, the owner and director of Austin Vein Specialists, is double board-certified in both Vascular Surgery and General Surgery.  He performed a formal residency and fellowship in vascular surgery at a medical university in order to obtain the title of being a board-certified Vein Specialist / Vascular Surgeon.  He is a Fellow of the American College of Surgeons and has the distinguished credential of RPVI, i.e. Registered Physician in Vascular Interpretation.  He is an active Fellow of the American College of Surgeons (FACS), the highest honorary to be bestowed on a Vein Specialist.  Dr. Gotvald is a respected Fellow of the Society for Vascular Surgery (FSVS).  He achieved additional certification in the field of Venous Disease by obtaining Diplomate status with the American Board of Venous & Lymphatic Medicine (ABVLM). Dr. Gotvald has performed thousands of vein treatments and is one of the most highly trained and experienced vein specialists in Texas.
At our vein center, you will always be evaluated and treated one-on-one by our board-certified vein physician or certified physician assistant. We do not utilize nurses or medical technicians to perform the treatments. All of the treatments are done by our board-certified physician or certified PA. We utilize all of the most modern and state-of-the-art vein treatments available, including the use of vein lasers, radiofrequency ablation catheters, and ultrasound-guided therapies. We perform minimally invasive interventions to minimize the chances of any scarring, speed the recovery process, minimize pain or bruising and allow for the best possible cosmetic results available.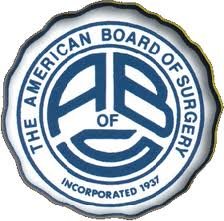 To arrange for a consultation with our board-certified vein specialists, please call our Vein Centers at (512) 220-5401.