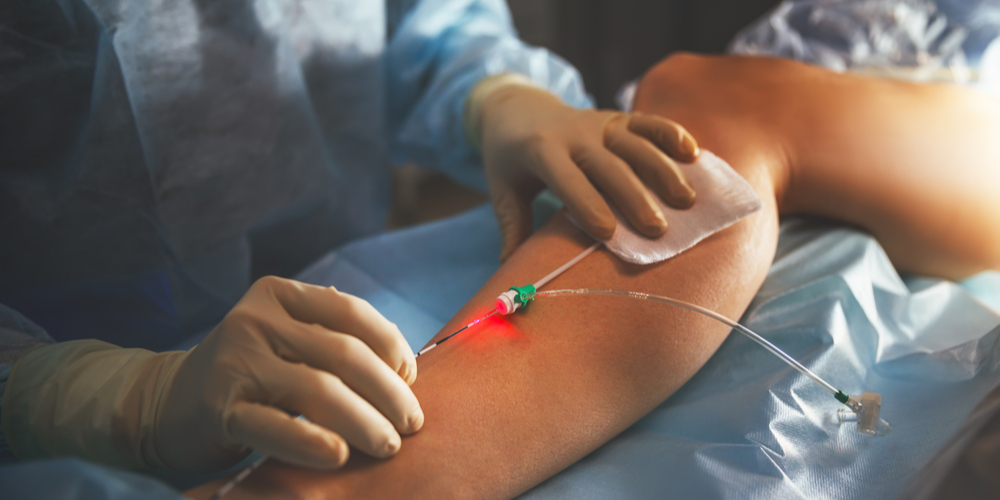 Austin Vein Treatments
Austin Vein Treatments: Austin Vein Specialists is proud to offer our patients the most advanced leg vein treatments available in the Greater Austin, Texas, and Round Rock Texas areas.
Two of the most common vein treatments we offer are performed using thermal energy or a laser. These treatments, called endovenous laser ablation (also known as endovenous laser vein treatment, or VenaCure™ EVLT) and radiofrequency ablation therapy (also known as Venefit™ or the VNUS ClosureFast ™ procedure) are minimally invasive and have more than a 95% success rate.
Sclerotherapy is also widely used for the treatment of varicose veins and spider veins. Standard sclerotherapy treatment, foam sclerotherapy, ultrasound-guided sclerotherapy, and infrared light-guided sclerotherapy are procedures in which a solution is injected directly into the affected vein of the leg.
Ohmic thermolysis uses what is known as the VeinGogh™ / Veinwave™ device, and is particularly useful on spider veins of the nose, face, ankles, and feet. Veins that are too small or resistant to standard sclerotherapy treatment often respond well with Ohmic thermolysis.
VenaSeal is the newest vein treatment, utilizing a patented vein "super glue" to close and remove varicose veins.
At Austin Vein Specialists, we offer no-obligation physician consultations during your initial visit with us. At your consultation, our board-certified physician will help you explore these various options with you in greater detail, along with the variety of other vein treatments we offer at Austin Vein Specialists. We will choose the treatment that is best suited for your individual condition. To schedule your consultation, please call us at (512) 220-5401.
Below are the services we most frequently provide at our Austin Vein Centers: