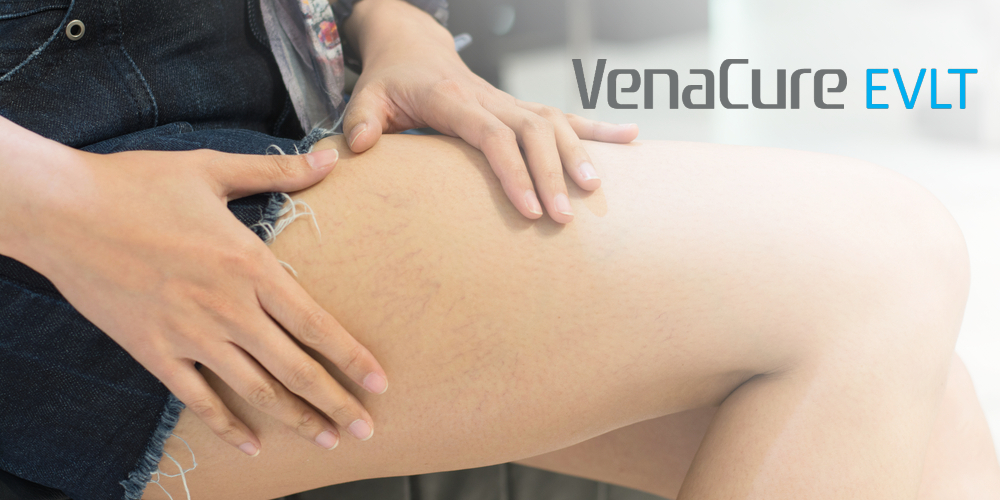 EVLT Laser Vein Treatment
Austin Varicose Vein & Spider Vein Specialists is an authority on laser treatments for leg vein diseases and is considered the local expert on EVLT (EndoVenous Laser Vein Treatment).
EVLT, also known as Endovenous Laser Vein Treatment of varicose veins, is one of the new methods available to treat varicose vein disease. This modern vein treatment offered at our Austin vein center offers patients more precise results through a minimally invasive procedure in which the vein is heated with thermal energy, causing it to close immediately. EVLT utilizes focused laser light energy to ablate varicose veins safest and effectively. Because it involves a laser probe that is available in our office, rather than surgical removal in the operating room, it offers numerous benefits over conventional surgical procedures. It has virtually replaced traditional surgical procedures, such as phlebectomy and stripping.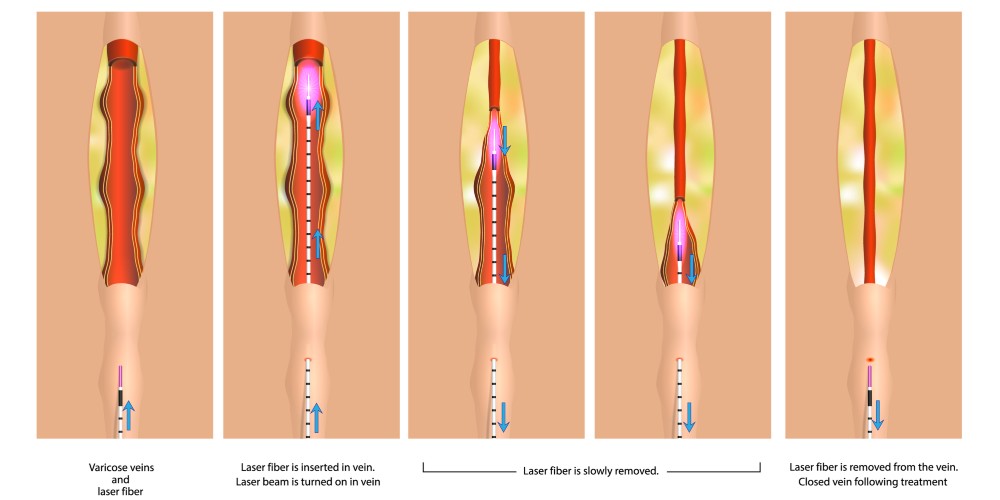 Candidates for Endovenous Laser Vein Treatment
These EVLT treatments are ideal for patients who have varicose veins of the legs and a desire to be treated with a minimally-invasive therapy with fast recovery time, regardless of whether they have a light or dark complexion. Laser vein therapy is considered safe for all skin types. There is no age restriction. Typically an ultrasound of the leg veins is performed prior to the procedure to verify that you are a good candidate for the procedure.
Benefits of EVLT Endovenous Laser Therapy
Laser vein therapy is faster and less invasive than many other forms of vein treatment, causing only mild discomfort and minimal bruising. Avoidance of surgical scars makes laser therapy the optimal intervention for cosmetic vein treatments. Recovery time is also much quicker than conventional surgical vein procedures. EVLT has over a 95% success rate with excellent long-term results. It is associated with very high patient satisfaction rates. Since it is performed in our office, it is less expensive than vein procedures performed in the hospital or at surgery centers. With a vein laser procedure, patients can benefit from youthful-appearing, beautiful legs that they are proud to show off.
EVLT Procedure Description
During the endovenous laser vein therapy treatment, a laser is applied directly to the affected vein, causing it to break up and be naturally absorbed by the body. The procedure is performed in our office under local anesthetic and takes less than an hour. The laser utilized is an AngioDynamics VenaCure class IV Diode Laser that is specific for varicose vein treatments. Our Vein & Laser Center is equipped with the latest laser technologies to ensure the highest quality results.
Recovery and Results
After EVLT Endovenous Laser Ablation performed at our Austin vein center, there is the minimal recovery time and most patients go back to work right away. Regular walking and activity are encouraged immediately. We do recommend avoidance of strenuous exercise for 1-2 weeks to improve the success of treatment. Compression stockings are also recommended for 2 weeks following treatment.
Results are seen quickly, with a resolution of symptoms almost immediately and improvement in cosmetic appearance within days to weeks. Additional treatments may be needed for some veins, as well as to maintain the results of this procedure. Your doctor will determine the appropriate number of treatments for your individual condition. This can be discussed at your initial consultation.
» Click here to view laser vein therapy before and after photos.
If you live in Austin or the surrounding communities of Cedar Park, Lakeway, Pflugerville, or Round Rock, and would like to know more about laser vein ablation and the various forms of therapy that our specialists use, contact our center today!