Jollyville Vein Center Serving Austin & Round Rock TX
Austin Varicose Vein Specialists are recognized leaders in the treatment of spider veins and varicose veins of the legs and throughout the body.  Our vein treatment specialists are dedicated to providing exemplary and comprehensive care to our clients.   We employ treatment programs that not only address the cosmetic appearance of the skin, but also address any underlying circulatory vein diseases that often exist.  Come visit us in order to be evaluated for your Jollyville vein treatments!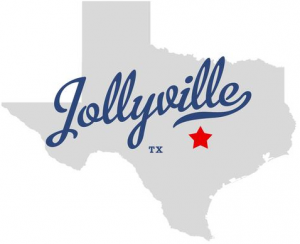 Varicose Veins
The abnormal large, twisted bulging skin veins called varicose veins are caused by a weakness in the vein valves of the legs.  These are a much more serious problem than smaller reticular veins or spider vein, as they often quickly progress to a more serious form of venous disease that is associated with symptoms and complications.  Varicose veins are associated with a serious form of venous disease called venous reflux disease or chronic venous insufficiency.  It is typically hereditary and often worsens as a process of aging and during pregnancy.   Some of the common symptoms of varicose veins include:
Restless legs
Tiredness or easy fatigue of the legs
Itching or burning
Cramping and throbbing
Ankle swelling at the end of the day
Heaviness or pressure in the legs
Increasing number of darkening skin veins that may bulge
Darkening or redness of the skin
Increased warmth of the sin
Complications of varicose veins can include:
Painful Phlebitis / Inflammation
Bleeding from the veins and the skin
Blood clots / thrombophlebitis
Progressive skin damage that causes dermatitis rash or darkening pigment changes
Skin infections / cellulitis
Skin ulcers or wounds (referred to as venous stasis ulcers)
Leg swelling or asymmetry
Spider Veins
Spider veins often come in clusters, are thin, and often purple or red in color. They are often hereditary and are caused by increased pressure within the veins, weak vein walls, and weak vein valves. They are usually not a health concern, but can sometime cause focal symtoms of discomfort.  They more often develop in women as a results of a suspected hormonal component.  They can be successfully treated in order to improve the cosmetic appearance of the skin. The treatment results often last a long time. But unfortunately other spider veins may often continue to develop due to the genetic propensity within the skin.
Board-Certified Vein Specialists in Jollyville, Texas
All of our Jollyville vein doctors are board-certified vascular surgeons that have national certifications in RVT or RPVI.  Our medical director, Dr. Joel Gotvald,  comes equipped with over 15 years of experience in diagnosing and treating vein disorders.  He completed a 6 year vascular surgery residency and fellowship traiing program focused on vein disease evaluation and treatment in Houston and Dallas.  He has performed many thousands of vein therapies during his career as a vascular surgeon.
Why Choose Our Vein Specialists for Your Jollyville Vein Treatments?
In our vein treatment center in Jollyville, Texas, varicose veins are treated with state-of-the-art equipment and experienced specialists.We employ minimally invasive treatments that close off veins without causing discomfort. We use lasers, thermolysis devices, sclerotherapy, and other best practices to eliminate spider and varicose veins.  In doing so we improve appearance, prevent complications and recurrence, and relieve symptoms.
Our board-certified physicians will customize a treatment plan that works for you, restoring your legs and improving your vein circulatory function. The most common options for varicose vein therapy involves laser treatments, utilizatoin of radiofrequency heat energy, and medication sclerotherapy.  Spider veins are treated using heat, lasers, or chemical medications applied to the veins. Most procedures are painless and non-invasive, and follow-up care is minimal, allowing you to get right back to your daily routine.
We offer a multitude of modern technologies to give you the best possible results, including:
Laser treatments
Venefit ClosureFast Procedure
VenaSeal Vein Glue
Varithena endovenous chemical ablatoin
Clarivein vein closure procedure
EVLT Endovenous Laser Therapy
Micro phlebectomy / ambulatory phlebectomy
VeinGogh
Veinwave
Home Treatments and Prevention
There are many things you can do during your daily life to help prevent and treat varicose veins. These include wearing compression stockings to help support your veins and improve circulation, elevating your legs often, avoiding sitting or standing for long periods of time, avoiding trauma to the legs that might damage the circulation, maintaining a healthy weight, and remaining active in order to strengthen your legs and increase blood flow.  A natural supplement called horse chestnut extract / Venastat can often help leg vein symptoms.
Contact Our Jollyville Vein Treatments Center for a Free Consultation
We have 2 Vein Center Locations that serves the Jollyville Texas area.  One is in Brushy Creek, halfway between Cedar Park and Round Rock Texas on FM 620.  The other location in in North Austin on the corner of N. Mopac and Parmer Lane on the service road.  We provide vein diagnostic and treatment services at both locations.
For more information on our state-of-the-art services, please contact us or give us a call at (512) 220-5401.
# Jollyville Vein Treatments