Vein Clinic Offering New Modern Leg Vein Removal
Leg Vein Removal With Vein Lasers
At Austin Vein Specialists we offer the latest vein laser procedures.  We have the geodynamic EVLT laser for the treatment of varicose veins.  This device has a 98% successful vein-ablation rate!  Not only with your legs look better, but since this procedure also improves your blood flow and circulation, your leg will also feel better!  The procedure has been proven to cause varicose veins to shrink away and disappear.  It also helps resolve leg swelling, chronic leg pain, ankle swelling, chronic leg fatigue, and helps fade and resolve skin discoloration and rashes that result from poor venous circulation.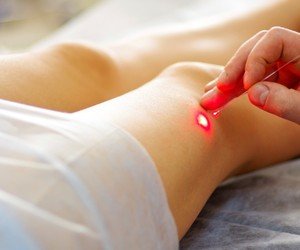 Leg Vein Removal With Vein Sclerotherapy
Sclerotherapy is a method through which abnormal leg veins are removed by a physician.  A very small needle is inserted into the vein.  Small amounts of liquid medication are then slowly injected into the veins to cause them to collapse and fade away.  Sometimes more than one session is required.  An average sclerotherapy session only takes 15 to 2o minutes.  It involves very little discomfort since the needs are very small and the medication itself has a numbing quality.  There is over an 85% satisfaction rate with sclerotherapy results in our vein clinics.  And new sclerotherapy medications are proving to provide even better results.  The procedure is considered very safe and effective.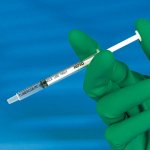 Leg Vein Removal With Vein VeinGogh
Small veins such as spider veins and telangiectasias respond very well to a modern treatment referred to as Ohmic Thermolysis.  This is a process through which heat is delivered through the skin and to the vein wall to cause spider veins to fade away.  It is very safe on almost all skin complexions.  More than one treatment session is required.  It is most often used on areas of the body where the skin is thinner or where the veins are located very close to the surface of the skin.  It is most effective on the smallest thread-sized veins.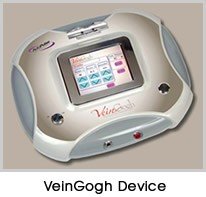 Leg Vein Removal With Varithena Foam Sclerotherapy
Larger blue leg veins such as reticular veins and spider veins respond best to a procedure called varithena.  This involves the introduction of a patented micro-foam medication into the faulty and unsightly veins.  The procedure allows larger veins to be treated less invasively and without surgery.  The procedure is safe and effective when performed by trained vein specialists.  Varithena is a relatively new procedure compared to other vein procedures.  At Austin Vein Specialists, the use of varithena has been replaced by more invasive phlebectomy surgery in many of our patients.