Vein Solutions Austin Texas
Our Vein Centers in Austin & Round Rock Texas utilize the most state-of-the-art vein treatments available, including the most modern vein solutions. We offer the latest sclerotherapy vein solutions for the cosmetic treatment of leg veins. These vein solutions include the use of the newest FDA approved vein medication known as Varithena. Varithena is a new patented vein solution technology that creates a uniform micro-bubble vein solution that is more effective for eliminating varicose veins of the legs. Varithena is administered in a technique that is referred to as ultrasound-guided foam sclerotherapy. The unique consistency of this vein solution allows it to achieve more consistent and effective results. Varithena can be used for treating larger varicose veins of the legs or tortuous incompetent saphenous veins of the legs.
Other vein solutions that we offer at our Austin Vein Centers include the use of Asclera, also known as Polidocanol. This vein solutions is unique in that it is another FDA approved medication that has been found to achieve high patient satisfaction rates. This vein solution can be used to treat spider veins, reticular veins, or varicose veins. Asclera has a inherent "numbing" quality to the drug, minimizing any discomfort that would otherwise be associated with sclerotherapy vein treatments. It has become one of the preferred cosmetic vein treatment therapies by vein specialists throughout the country.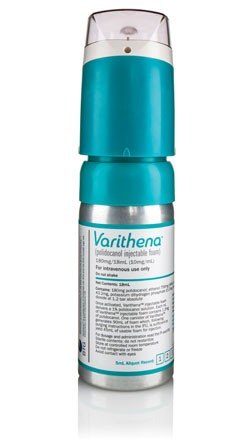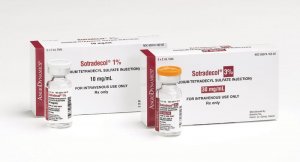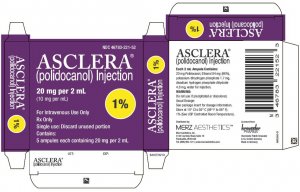 Another one of our commonly utilized vein solutions is known as Sotradecol. This medication has a long track record of providing good consistent results in removing spider veins and varicose veins of the legs. Traditionally this had been a very common sclerotherapy drug used for cosmetic vein treatments throughout the United States and worldwide. Our patients tend to be very satisfied with the results of leg therapies when using Sotradecol.
Lastly, at our vein centers we often combine the use of vein solutions with catheter-based vein ablation of varicose veins. This vein therapy is referred to as the Clarivein procedure. It has been found that when there are incompetent saphenous veins in the legs causing varicose veins, that combining vein solutions with mechanical catheter vein ablation is very useful.
If you are interested in begin evaluated for vein solution based therapies, please contact one of our vein centers. We offer no-obligation consultations for assessment of varicose veins and spider veins of the legs. After examining your legs, our vein specialists will let you known if they think that you are a good candidate for vein solution therapy.
Call us to schedule you Consultation with our Vein Specialists!
(512) 220-5401