A vein doctor, or phlebologist, is a physician that has devoted his career to treat diseases of the venous vessels of the circulation. The most common vein diseases treated in the United States are spider veins, varicose veins, and blood clots. A vein doctor is an expert in the diagnosis and management of these conditions. In order to obtain the highest level of vein expertise, a vein doctor should be board-certified in Vascular Surgery by the American Board of Surgery. This requires completion of an accredited surgery residency and fellowship training program in vascular and vein diseases at a university medical center.  Austin Vein Specialists, vein doctors Cedar Park Texas, is managed by a board certified vascular surgeon and phlebologist.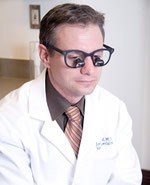 Information About Vein Doctors Cedar Park Texas
Austin Vein Specialists is the premier Vein Center is central Texas. AVS is locally owned and operated by board-certified vascular surgeons / vein specialists who completed their medical training at the leading medical centers in Houston and Dallas. Austin Vein Specialists offers the most modern therapies for varicose veins, reticular veins, and spider veins. We are the leading cosmetic vein specialists that serve the communities of Austin, Round Rock, Cedar Park, Georgetown, and Lakeway Texas. Visit one of our clinic location to find out more about your vein treatment options. We offer a no-obligation consultation for evaluation of varicose veins or spider veins of the legs!
Treatments Offered by Vein Doctors Cedar Park Texas
Austin Vein Specialists offers all of the latest modern and minimally invasive cosmetic therapies for spider veins and varicose veins of the legs and body.  We offer cosmetic sclerotherapy with FDA approved Asclera, Polidocanol, Sotradecol, and Varithena.  We are preferred providers of the newest varicose vein therapy available, VenaSeal Vein glue.  We offer modern laser therapies with the Angiodyamics diode laser.  We provide EVLT treatments, known as Endovenous Laser Therapy, for varicose vein disease.  We are experts in the use of Veinwave and VeinGogh for treatment of face, nose, ankle, foot, and leg veins.  We also offer plastic surgery procedures for more severe vein disease.  We are able to do procedures in our office, local surgery centers, or the hospital.  We have active priveleges at all of the local hospitals, including Seton, St. David's, and Cedar Park Regional Medical Center.
Vein Consultations in Cedar Park
We offer no-obligation consultations for spider veins or varicose veins of the legs. During the 30 minute consultation with one of our vein doctors Cedar Park, you will have your legs examined and a treatment plan formulated by our physician. You can always be assured that you will have the most qualified vein treatment team in Texas during your evaluation and treatments.