Round Rock Vein Center, Texas
Austin Vein Specialists has a vein center in Round Rock Texas that caters to the cosmetic treatment of varicose veins and spider veins of the legs, ankles, feet, face, and body. Not only does our round rock vein center perform cosmetic vein therapies, but it also performs venous treatments for more serious medical conditions affecting the veins. The vein specialists that manage the vein center are board-certified in vascular surgery and phlebology. They provide all of the latest state-of-the-art minimally invasive vein therapies available.
Spider Vein Treatments
Spider vein treatments are the most common cosmetic vein condition treated in the United States and abroad. The most common location for spider vein treatments is the legs and feet, followed by the face. The best treatment options for spider veins are determined by the location of the veins, the size of the veins, the number of veins, and the skin tone. The most common therapies performed at our Round Rock Vein Center are medication injections or thermal treatments.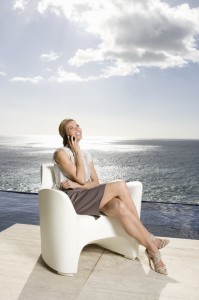 Sclerotherapy
Sclerotherapy is one of the most common cosmetic vein therapies utilized at our Round Rock vein center.  This therapy can be used to treat small thread sized spider veins that are less than 1 mm in diameter, but it can also be used to treat larger diseased leg veins referred to as reticular veins or spider veins. It is most commonly utilized on the legs, ankles, and feet.  The concentration of the medication is adjusted based on the size of the veins being treated.
Sclerotherapy involves the injection of specific vein treatment medications into the diseased veins.  Special imaging equipment, such as ultrasound, Accuvein, VeinLite, VeinViewer, or the Syris vein light are utilized during injections in order to most precisely deliver the medication into the diseased veins.  The veins then collapse and get absorbed by the body.  As this process occurs, the skin veins fade away.
The most commonly utilized sclerotherapy medications worldwide are Ascerla, Sotradecol, Polidocanol, Varithena, Glycerine, and hypertonic saline.  Our vein specialists at our Round Rock vein center will choose the appropriate medication based on your vein condition.
Thermal Ablation
Thermal ablation of spider veins is an alternative to sclerotherapy for leg veins, but is often a primary therapy for telangiectasias on the face, ankles, feet, or other areas of the body.  This therapy is particularly useful in areas of the body that have thin skin.  This is because the heat can penetrate thin skin much easier than thick skin (such as that on the legs).  As a result, the treatment results with thermal heat on thin skin areas is often better than using sclerotherapy injections.
Some common thermal ablation techniques for spider veins include laser, Ohmic Thermolysis, IPL, VeinGogh, and Veinwave.  Our vein specialists at our Round Rock vein center will examine your veins and the skin and determine which therapy is best suited for your particular situation.
Varicose Vein Treatments
Varicose vein therapy is the 2nd most common cosmetic vein procedure performed worldwide. Varicose vein therapy is not only performed for cosmetic reasons, but it is also performed for circulation purposes as well. Since varicose veins are often associated with a medical disease called venous reflux disease, treatment of the condition often results in improvement in leg vein circulation. Pain, swelling, fatigue, and skin changes that result from varicose vein disease often completely resolve or significantly improve shortly after the therapy is completed.  Varicose veins are commonly treated by our vein specialists in our Round Rock vein center.
Compression Therapy
The most conservative therapy for varicose veins utilizes a medically manufactured compression stockings to combat the abnormal vein pressure buildup in the legs that causes the veins to bulge, ache, and swell. This compression therapy is often combined with exercise, leg elevation, and weight loss. Although this can decrease the symptoms related to varicose veins and also slow down the progression / spread of the vein disease, it does not cure or resolve the condition.  If you are interested in compression therapy, you can be fitted for these medical stockings at our Round Rock vein center.
Medication Therapy
There are several medication therapies available that target venous disease in the legs. An oral medication is called VenaStat, which combines horse chestnut extract and Diosmin. These are naturally occurring ingredients of nature. This is an over the counter non-prescription supplement. Check with you doctor before trying this medication, as there are certain medical conditions that may prevent you from taking this supplement.
Another medication therapy used for treatment of varicose veins is sclerotherapy. This invovles injection the veins directly with a solution. A needle is inserted into the abormal veins and a drug is infused into the veins slowly, often under ultrasound guidance. Foam sclerotherapy is often utilized for varicose veins. Varithena is a common form of foam sclerotherapy that is FDA approved. Varithena therapy is also referred to as endovenous chemical ablation.  This procedure is performed at our Round Rock vein center.
Additional medication therapies that can be utilized to treat varicose veins and venous reflux disease (the cause of varicose veins) is VenaSeal and Clarivein. VenaSeal is a vein glue that literally "glues" veins shut. Since this therapy targets the underlying source of the varicose veins, it often has a curative effect (preventing the development of more varicose veins in the future). Clarivein has a similar effect, but utilized a combination of medication and mechanical rotating catheter energy to close diseased leg veins.
Thermal Treatments
Thermal treatments of varicose vein conditions include use of laser or radiofrequency heat energy.  The laser therapy involves the use of a diode laser and is referred to as EVLT (EndoVenous Laser Treatment).  The radiofrequency vein ablation treatment used a small catheter that has a heating element on the tip.  This therapy is referred to as the Venefit ClosureFast procedure or the VNUS closure procedure.
Surgical Therapy
This is the most traditional vein therapy but also the most invasive. This is the only therapy that necessitates incisions being placed on the legs. It is indicated for very large leg varicose veins or unusual venous anatomy that does not allow for the other treatment techniques described above. These surgery treatments are often referred to as vein stripping, ambulatory phlebectomy, or venous plastic surgery.  We have a surgery center in Round Rock (Stonegate Surgery Center) where we can perform these procedures under anesthesia when needed.
If you are interested in evaluation of your veins, please contact our Round Rock Vein Center:
170 Deep Wood Drive #102, Round Rock, Texas, 78681
Phone : (512) 994-9108