Pflugerville Vein Treatments Texas
Austin Varicose Vein Specialists provides a wide array of treatments for patients experiencing spider or varicose veins in Pflugerville, TX. Through our comprehensive treatment programs, we not only address the cosmetic problem, but also evaluate for any possible underlying circulatory disorders to minimize the risk of developing the disease in the future.  We are Pflugerville vein treatment specialists!
Our vein doctors in Pflugerville Texas all have national certifications in RVT and RPVI and extensive expertise in the diagnosis and management of vein disorders. Dr. Gotvald, our founder and director, is recognized as the top vein specialist in Texas, making him the leader in the field of varicose and spider vein treatments. Serving Austin and its neighboring cities, like Pflugerville, we use only the latest technologies to treat vein conditions.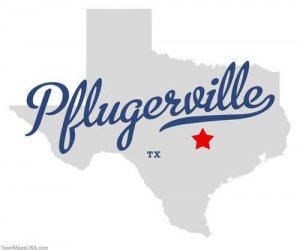 Overview of Pflugerville Vein Treatments
From lasers to thermolysis devices, our facility offers state-of-the-art equipment. Our Pflugerville vein treatment techniques are minimally invasive and effectively close off the veins in a short amount of time without causing discomfort to the patient. Our vein doctors in Pflugerville are board-certified vein surgeons and capable and experienced in performing all of the various vein treatments available.
Our Plugerville vein treatments can bring you pain relief and restore the comfort and appearance of your legs. Patients might experience basic side effects after the procedure, but stockings should help with blood circulation and the healing process.
Prevention of Vein Diseases
There are several steps you can take to ease the discomfort of varicose and spider veins and reduce the risk of getting new ones.
Exercise your legs regularly to improve their strength and circulation.
Control your weight to avoid placing too much pressure on your legs.
Elevate your legs as much as possible.
If you would like more information about treatments for spider or varicose veins in Pflugerville, please contact us or give us a call at (512) 220-5401.