Spider and Varicose Vein Removal Treatments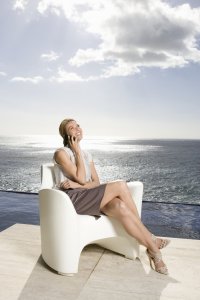 Austin Vein Specialists is a leader in Texas in the management of spider and varicose vein removal treatments. Our founder, Joel Gotvald, MD, is a world-renown expert in the management of venous diseases. He has over 15 years of experience in spider and varicose vein removal treatments. Dr. Gotvald has performed many thousands of vein treatments on both spider veins and varicose veins. He is a board-certified Vein Specialist and Vascular Surgeon who completed a residency and fellowship in Vascular Surgery and Vein Treatments. He is a diplomate of the American Board of Venous and Lymphatic Medicine with a certification in Phlebology. He is board-certified by the Vascular Board of the American Board of Surgery. He is an expert in plastic surgery for varicose veins and spider veins. He is also an Endovascular Specialist and is trained in all of the latest modern and minimally-invasive therapies for the removal of spider veins and varicose veins.
Our Vein Specialists offer all of the latest safe and effective therapies for spider vein removal. We treat spider veins on all parts of the body. The most common location of spider veins is the legs and the face. Spider vein therapies that we offer include cosmetic sclerotherapy, ultrasound-guided sclerotherapy, foam sclerotherapy, laser therapy, Ohmic Thermolyis, VeinWave, and VeinGogh. We also have a full-line of compression stockings and medically proven vein supplements such as Venastat. All of our spider vein treatments are performed by our board-certified physicians. We offer a free consultation by our physicians in order to examine your spider veins. At this consultation our physician will advise you on your best treatment options. He will also provide an estimate on the number of treatments and the cost involved.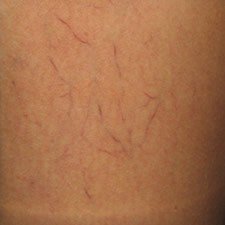 Our Vein Specialists are experts in all of the varicose vein therapies available. We offer the safest and most effective FDA approved therapies. These include endovenous as well as surgical options. The options that are best suited for your condition will be determined by a physician exam and venous duplex ultrsaound. Endovenous options include VenaSeal vein glue, Venefit ClosureFast with radiofrequency ablation, EVLT Endovenous Laser Treatment, Clarivein Mechanical-Chemical Ablation, Varithena endovenous chemical ablaltion, and ultrasound-guided foam sclerotherapy. Surgery options include phlebectomy, vein ligation, and vein stripping. Although surgery is not required in most circumstances, there are certain situations in which surgery if the best option. Which option or options are best for you will be determined by our vein specialists. We offer an individual treatment planned based on your vein anatomy. We always have your comfort and safety as our primary focus when determining your best treatment plan.