Georgetown Texas Varicose Vein Treatment Center
Looking for a specialist to treat you varicose veins and spider veins?  Look no further than Austin Vein Specialists.  We have locations located close to Georgetown Texas, making your evaluation and treatment very convenient.  We have a central Round Rock Texas location as well as a North Austin location.  We offer all of the latest modern therapies for painful leg veins.  We treat all the various vein conditions that lead to leg pain and leg swelling as the result of poor circulation.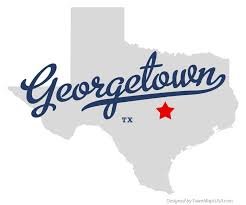 We offer both medically necessary vein treatments as well as cosmetic vein treatment to improve the look and feel of your legs. Some medical reasons to treat vein circulation problems and varicose veins is to treat leg swelling, leg fatigue, leg pain, leg or foot numbness, restless leg syndrome, skin damage or pigmentation around the ankle, ankle wound, phlebitis, blood clots, or bleeding from veins. But often patients seek treatment to improve the appearance of the legs as well. Our Georgetown, TX vein specialists offer a convenient option for seeing a physician specialist if you reside in Georgetown.
Why Choose Our Vein Center if You Reside in Georgetown, Texas?
Because we are the most qualified! We only utilize board-certified vein specialists and vascular surgeons. Our doctors will always see you at every visit and will personally perform your treatments. We offer the latest state-of-the-art vein treatments available, getting you back on your feet as quickly as possible. We have consistent 5-star ratings as a results of our fantastic customer service. And we are conveniently located for residents of Georgetown Texas. We have locations in both Round Rock Texas as well as North Austin Texas.
What Are the Common Therapies Offered for Varicose Veins and Spider Veins?
Most of our treatments are performed in our vein center. Diagnostic studies usually involve venous ultrasound testing to determine the cause of your leg veins and your leg symptoms. Our vein therapies have the goals of resolving symptoms of leg pain, leg swelling, and skin damage as well as improving the appearance of the legs. The most common therapies involve either the use of heat energy (such as laser, Veinwave, or radiofrequency heat energy) or the use of chemical ablation (such as sclerotherapy, Varithena, Clarivein, or Venaseal). Our vein specialists will determine which therapy is best for your individual condition.
What Is the Cost of the Evaluation?
Initial vein consultations are free and involve no obligation. If you are a candidate for vein therapy, then we will check with your private insurance or Medicare to see if your treatments can meet medical guidelines for insurance / Medicare coverage.
Contact us at (512) 220-5401 for your free no obligation consultation with our physicians.
2000 Scenic Dr, Georgetown, TX 78626