Varicose Vein Center Cedar Park Texas
Are your legs suffering with symptoms of pain or swelling? Do you have symptoms of leg fatigue or achiness? Do you have unsightly blue or bulging veins developing on your legs? If you answered "yes" to any of these questions, then you should call our vein treatment centers to have an evaluation of your leg vein circulation. Varicose veins of the legs are a progressive problems that only worsens with time, leading to increasing number of abnormal leg veins that grow larger with time. As the vein disease progresses, so the the symptoms that develop in the legs and feet. Symptoms often vary from person to person, but often include leg achiness, heaviness, cramping, burning, tingling, itching, fatigue, and swelling. If left untreated, varicose vein disease can even progress to more serious complications such as skin damage, brown discoloration of the skin, blood clots, ulceration, or bleeding. It is always easier and more effective to treat varicose vein disease early in the course of the disease process. Our Varicose Vein Center Cedar Park Texas is fully equipped and ready to deal with your varicose vein condition!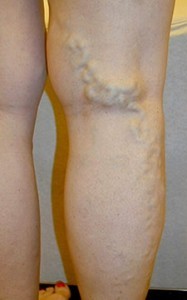 Austin Vein Specialists has expanded the reach of our varicose vein treatment facilities by opening a location to serve Cedar Park Texas & Round Rock Texas. The Varicose Vein Center is located in the Brushy Creek area which borders the east side of Cedar Park and the west side of Round Rock Texas. We also have another convenient location in North Austin as well. Our vein center in Cedar Park does have a office-based clinic in which we performed cosmetic vein treatments daily. We offer vein ultrasound studies, compression stockings, and sclerotherapy daily. If you are a new patient we also provide a free no-obligation consultation to evaluate spider veins or varicose veins of the legs.
Varicose Vein Treatments Offered
Endovenous Vein Laser Treatment (EVLT)
Laser therapy for varicose veins that closes the diseased veins and helps to return the leg vein circulation to a normal state.  This EVLT therapy also helps to minimize the risk of recurrent varicose veins, as it also treats the underlying cause of varicose veins.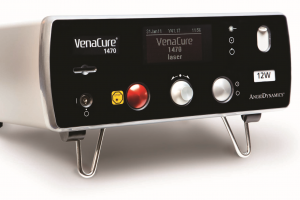 Radiofrequency ClosureFast Procedure
This radiofrequency vein ablation procedure is also known as the Venefit Procedure or the VNUS closure procedure.  It is marketed by a company called Medtronic,  It is extremely effective, with over a 95% success rate.  It utilizes radiofrequency heat energy to close varicose veins.
This VenaSeal vein glue procedure is the newest FDA approved therapy for varicose veins.  VenaSeal uses a patented medical glue that is injected into abnormal veins to close them.  This technology target venous reflux disease of the saphenous veins, which is the underlying cause of varicose vein disease development.  This VenaSeal procedure is associated with the least amount of pain and recovery compared to other varicose vein treatments.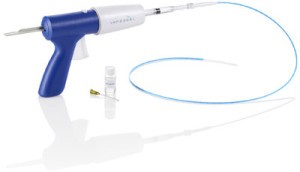 Clarivein is a specialized catheter that is inserted into diseased veins to treat them.  The rotating tip of the catheter delivers a sclerosant medication into the veins once it is activated.  The procedure is indicated for chronic venous insufficiency of the legs and varicose veins.  The device is very useful in the treatment of varicose veins and venous reflux located below the knee.
Varithena Injection Therapy
Varithena is an extremely popular varicose vein treatment that has helped to replace traditional vein surgery used in the past.  It is often applied to tortuous or serpentine varicose veins located just beneath the skin surface.  Varithena utilizes a patented micro-foam to chemically ablate varicose veins.  This Varithena procedure is often referred to as "endovenous chemical ablation" or "foam sclerotherapy."  This therapy can be used to directly inject veins visible at the surface.  Varithena can also be used for larger diseased veins located beneath the surface.
Phlebectomy Plastic Surgery
Although this is considered an older traditional procedure that has been largely replaced by the newer and less invasive options, phlebectomy is still a very useful and effective therapy for many patients.  Phlebectomy plastic surgery for veins is most often performed for very large varicose veins located at the surface that may be too larger for application of the other less invasive options.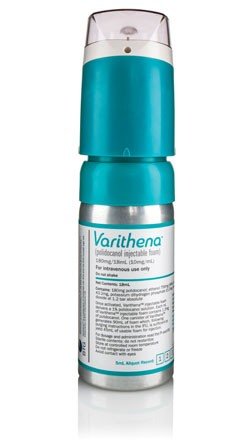 Ultrasound-Guided Procedures
Ultrasound-guided or image guided vein procedures are now standard of care.  Almost all of the vein treatments that are performed in our vein center utilize ultrasound technology or image guidance.  Ultrasound uses harmless sound waves to image the blood vessel.  This allows precise image-guided therapy that is safer and more effective.  Our vein specialists are RPVI and RVT certified and performed many thousands of ultrasound-guided vein procedures. Vein center Cedar Park offers this therapy in the clinic.
Contact Our Vein Centers | Vein Center Cedar Park