Cosmetic Vein Removal Therapy
Austin Vein Specialists are local medical clinics in the Austin Texas area that specialize in the cosmetic vein removal therapy of vein diseases of the skin. Our vein centers are conveniently located in Austin, Round Rock, and Cedar Park Texas. We offer cosmetic vein removal therapy for veins on the legs, face, and throughout the body. This includes cosmetic vein therapy for spider veins, varicose veins, and reticular veins. Our vein centers are unique in that ALL of our vein therapies are performed by physicians.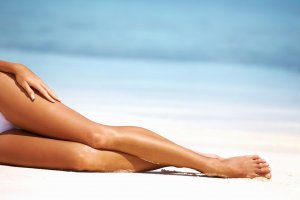 This has resulted in extremely high patient satisfaction rates. In addition, our vein specialists have been voted TOP
DOCTORS in their specialty of vein disease treatment repeatedly by Austin Monthly and Texas Monthly magazines, including for 2016.  The TOP DOCTORS list is determined by surveys and peer nominations.
Board-Certified Cosmetic Vein Specialists Performs ALL Procedures
At Austin Vein Specialists, you can be assured that you will always be in the best of hands, receiving the highest-quality care by top-rated physicians. Our physicians are board-certified cosmetic vein specialists. Our Medical Director is triple board-certified by the American Board of Surgery and the American Board of Venous & Lymphatic Medicine. He is certified in Vascular Surgery, Phlebology (Vein Disease Management), and General Surgery. He has the highest level of vein certification available, being a board-certified Vascular Surgeon by the Vascular Board of the American Board of Surgery. He is a distinguished Fellow of the American College of Surgeons (FACS certification). Our vein physician has performed many thousands of vein procedures.
Why Choose Austin Vein Specialists for Your Cosmetic Vein Therapies?
Unlike many other clinics and spas in the Austin area that advertise that they offer vein treatment services, our centers focus exclusively on cosmetic vein removal therapies. We are not dermatologists (i.e. skin doctors), we are not cardiologists (i.e. heart doctors), and we are not radiologists (i.e. X-ray doctors). Rather, we are Vein Specialists that have completed formal Medical University Training, known as Medical Residency and Fellowship, in Vein Disease and Vascular Disease management and treatments. Most of the other facilities in Austin that are offering vein treatments are being managed by other types of medical providers, NOT vascular and vein specialists. And the treatments at these facilities are often performed by medical assistants or nurses, rather than by a physician that specializes in vein disease management. If you are looking to have your vein treatments performed by the most highly qualified vein specialists in Austin, look no further than Austin Vein Specialists. The name says it all! And our results speak for themselves. We have consistent top-ratings and unrivaled patient satisfaction scores.