Dr. Joel Gotvald Vein Video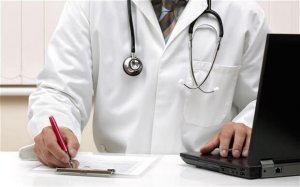 Dr. Joel Gotvald and the staff of physicians and physician assistants at Austin Vein Specialists are all Board Certified. They are passionate about providing valuable information to potential patients on spider vein and varicose vein leg treatments. They genuinely care about their patients and are committed to educating them about the various procedures available to them.
In the following video, Dr. Gotvald addresses the relatively painless, non-invasive nature of some of the technologically advanced leg vein treatments offered at Austin Vein Specialists.
Consultations and  procedures performed at Austin Vein Specialists are done one-on-one with a Board Certified doctor or physician assistant, who will help you determine what leg vein treatment is right for you.  Common therapies include sclerotherapy, Radiofrequency Ablation, Endovenous Laser Therapy (EVLT), Venefit ClosureFast, Clarivein, Varitena, or the recently FDA-approved vein procedure, VenaSeal.  Knowledge is power, and the staff at Austin Vein Specialists pride themselves on empowering patients with accurate information on the spider vein and varicose vein treatments available to them.
Dr. Gotvald has over 15 years of experience performing vein treatments.  He evaluates all of his patients himself and also performs all of the vein treatments at Austin Vein Specialists personally.  You can rest assure that you will be in the best hands at every visit.  Dr. Gotvald completed a residency and fellowship and is therefore a board-certified vascular surgeons and vein specialist. He is board-certified by the American Board of Surgery in Vascular Surgery.
You'll find more information in these patient testimonials, filmed immediately following their individual leg vein treatments at Austin Vein Specialists.
Call Austin Vein Specialists at 512-220-5401 for a vein consultation, or contact them here.  They're happy to schedule an appointment with a leg vein specialist, and to provide you with more information about the clinic and the procedures they perform.