Vein Center Opens To Serve Cedar Park & Round Rock TX
Austin Vein Specialists recently opened an additions Vein Center locations in Brushy Creek, TX in order to serve the growing communities of Cedar Park, Round Rock, & Georgetown TX.  This center is managed by board-certified vein specialists and vascular surgeons.  The focus of the clinic is the treatment of varicose veins of the legs and spider veins of the legs, ankles, feet, and face.  Austin Vein Specialists is committed to the highest-quality cosmetic vein services for patients with varicose veins or spider veins in the Brushy Creek area. We strive to make our clients feel comfortable and empowered throughout the vein treatment process, leaving each session with more confidence than when they arrived.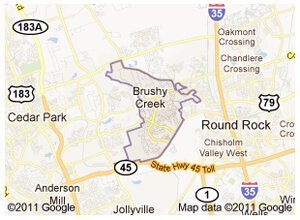 Varicose veins are thick, bulging, and often twisted veins that appear just under the skin's surface, particularly in the legs. Spider veins are small veins that are thread sized.  Spider veins form as clusters close to the skin's surface or in the skin surface and they look like fine webs. They can appear in several places on the body, including the legs, face, ankles, feet, and nose.
Varicose veins and spider veins are very common. Women and men alike seek cosmetic removal treatments with Austin Vein Specialists to regain confidence.  But others may not be worried about the appearance of these veins but often have them treated in order to eliminate pain and discomfort.
Why Should You Choose Our Brushy Creek Vein Doctors?
Our founder, Dr. Gotvald, is a double board-certified physician with the American Board of Surgery, as well as the Vascular Board of the American Board of Surgery. He oversees our team of Brushy Creek vein specialists, each of whom is nationally certified in the field of varicose vein and spider vein procedures.  This includes RVT certified vascular ultrasound technicians and medical assistants.  But all of the vein procedures are performed by the physician himself.
Our Brushy Creek varicose vein and spider vein patients receive cutting-edge treatments that are minimally invasive. Our patients usually report feeling and looking restored very quickly after treatments.  We have unrivaled patient satisfaction ratings.
Understanding Your Brushy Creek Vein Treatments
We most often use laser, radiofrequency heat treatments, and Varithena therapy to treat varicose veins. When it comes to spider veins, we either use laser technology, Ohmic thermolysis heat with VeinGogh / Veinwave, or sclerotherapy medications that triggers a chemical reaction to close the veins and help them to quickly disappear.  All of the treatments are associated with very little discomfort.
With each treatment option our goals are to relieve symptoms, prevent complications, and improve the skin appearance. Our specialists will discuss each option with you and help you determine the best course of action for your unique vein condition.
Home Vein Treatment Options
In the meantime, there are a few ways to alleviate symptoms and keep varicose and spider veins from getting worse that you can try at home.
Find some relief by:
Elevating your legs whenever possible
Avoiding standing or sitting in the same position for too long
Taking part in plenty of physical activities and exercise that keep your legs moving
Wearing compression stockings for gentle pressure
Try natural supplements such as horse chesnut extract
Contact Our Vein Center in Brushy Creek
Don't let varicose veins or spider veins keep you from feeling your best. contact our Brushy Creek vein doctors for a consultation and start your road to improved appearance and comfort today.  Our Vein Center address and phone number in Brushy Creek is:
7700 Cat Hollow Drive
Round Rock, TX 78681
Phone: (512) 994-9108