Spider Vein Removal Austin
Austin Vein Specialists specializes in the removal of spider veins on the legs, face, and throughout the body. We utilize the most proven effective spider vein removal therapies available.  This includes the use of the most effective FDA-approved sclerotherapy medications, laser therapy, and Ohmic thermolysis (known by the brand names of VeinGogh and Veinwave).  These therapies have been shown to be the safest and most effective methods of removing spider veins from the skin based on long-term clinical trials.  Our vein center has safely performed many thousands of spider vein removal procedures.  And we have extremely high patient satisfaction.  We pre-screen all of our patients with a thorough questionnaire and physical exam in order to determine whether they are a good candidate for therapy.  This also determines which of the methods of spider vein removal will be most effective for their particular vein condition.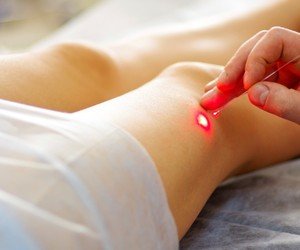 Spider Vein Removal Austin Texas.  Since our doctors are board-certified vein specialists with over 15 years of experience in spider vein removal therapies, you can be assured that you are receiving the best possible care. ALL of our spider vein removal therapies are performed by physicians.

This is unique, as most clinics utilize technicians, medical assistants, nurses, or physician assistants with a variable experience in spider vein removal techniques.  But at Austin Vein Specialists you will ALWAYS have your spider vein removal procedure performed by a board-certified physician with many years of experience in modern spider vein removal techniques.   Also, the physician is always a board-certified vascular specialist, vein specialist, and phlebologist who completed formal residency and fellowship training in vascular and vein therapies.  This is once again unique to Austin Vein Specialists, as many facilities that perform spider vein procedures are spas or clinics that are supervised by physicians that are not board-certified vein specialists (they are often radiologists, dermatologists, and family practice physicians).  By choosing Austin Vein Specialists you will always have peace of mind that you are being treated by the most qualified health professional.
Cosmetic Skin Vein Removal Procedures
Are you interested in safe and effective spider vein removal Austin? Look no further. We offer all of the latest modern spider vein treatments. With spider vein removal, there is not a "one treatment fits all" approach. Rather, the particular therapy needs to be tailored to the size, location, and extent of your spider veins. Come to our vein center and receive a free no-obligation consultation to discuss your treatment options.