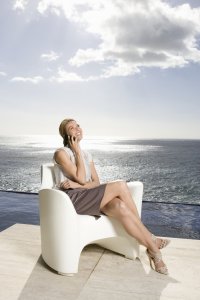 Looking for leg vein doctors in Austin to treat your unsightly leg veins? Look no further than Austin Varicose Vein & Spider Vein Specialists, the local vein experts for the Austin Texas region and surrounding areas. We offer the latest varicose vein and spider vein treatments to get your legs looking their best.
Our vein center prides itself on having the best-qualified vein specialists providing your treatment. We have board-certified MDs trained in the latest state-of-the-art therapies. These include the use of vein lasers, ultrasound-guided sclerotherapy, radiofrequency vein therapy, and Ohmic thermolysis. All of our patients are examined by our physician one-on-one and the most appropriate therapy is chosen based on the size, location, and extent of your varicose veins.
Our modern facility has all of the newest equipment and safe treatment methods available. Our goal is to provide the best possible cosmetic results. Your satisfaction and comfort are our top priority.
We offer free initial consultations, in which the vein doctor will exam your legs and discuss with you what your best treatment options would be. If necessary, a vein ultrasound can also be performed at your initial visit in order to help guide recommendations for therapy.
Call our friendly staff to arrange for your free no-obligation consultation today!
Phone (512) 220-5401