The Importance of Cedar Park Texas Laser Vein Treatments
Cedar Park Texas laser vein treatment centers treat people with varicose or spider veins. The treatment is important since varicose vein disease is usually secondary to a medical disease called venous reflux disease.  This disease progresses with time and causes progressive symptoms of poor circulation.  Also, if you have spider vein disease rather than varicose vein disease, committing to periodic spider vein skin therapies can decrease your chances of the problem getting out of control and causing your legs to look extremely unsightly.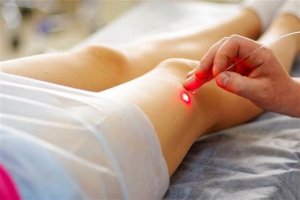 Cedar Park Texas laser vein treatments not require hospitalization and are almost painless in most instances. People with spider veins and varicose veins are embarrassed by the appearance of their legs. The removal helps to boost confidence and is recommended for women who wear skirts frequently in work environments.  But ridding your legs of this vein disease also helps to improve your leg circulation long term as well.
Physicians typically use duplex ultrasound to diagnose varicose vein symptoms. Saphenous vein insufficiency is the most common cause of varicose vein formation. Endovenous laser treatment, radiofrequency vein treatment, or Venaseal therapy are prescribed as the preferred solutions for varicose veins.
A typical treatment will last between 30 to 45 minutes and has minimal downtime. The skin is typically numbed before the laser treatments. Ultrasound is used to guide the laser when varicose vein disease is treated.
Services Offered by Austin Vein Specialists
Endovenous Ablation. Endovenous ablation is a minimally invasive procedure and is our most common Cedar Park laser vein treatment. The saphenous vein, which causes varicose veins,  is destroyed by using heat. This procedure has replaced an older technique known as "vein stripping." Venous insufficiency is alleviated by using needle punctures to treat the vein. After the procedure is complete, patients can resume normal activity.
Other than laser, other forms of endovenous ablation that we commonly perform for leg veins are the Venefit ClosureFast procedure, Venaseal, Clarivein, Varithena, and phlebectomy.  Which options are best for you will be determined by our vein specialists after a thorough exam and ultrasound testing of your legs.
No sedation is required for this treatment. Only a local anesthetic is required, which will last for four to five hours. Most patients only feel a mild discomfort that is treatable with over-the-counter pain medications. Most patients can resume normal activity, aside from a hot bath, when the procedure is complete.
Sclerotherapy. This form of treatment is also combined with vein injections to destroy varicose veins and spider veins. This program uses a fine needle to inject a solution into a vessel. The blood vessel shrinks and is eventually absorbed by the body. Multiple sessions may be required for various parts of the leg.
Why Cedar Park Laser Treatment is Recommended for Treatment of Your Veins
Cedar Park Texas laser vein treatment is recommended for the treatment of your veins due to the safety and effectiveness of this treatment.  EVLT laser therapy has an over 98% permanent cure rate.  We feel that we are most equipped to treat your vein condition due to our level of skill and expertise in vein treatments, with board-certified vein specialists performing the evaluations and treatments. The facility has state-of-the-art laser equipment. There are many types of lasers available for vein treatment. The physicians use a focused beam of light and vary the wavelength based on the blood pigment. The laser destroys the vein with heat and does not damage nearby skin. If the procedure is performed properly, the vein is reabsorbed by the body in four to six weeks.
Our physicians are the most highly-trained experts in the field of vein disease. The unsightly veins are removed fast with little or no side effects. Removal of incompetent veins will improve how you feel. The process will relieve the aching, throbbing, itching, and heaviness in the legs. Circulation will also improve. Physicians will explain to you how the treatments work and can answer all of your questions.  Our vein treatments can provide you relief from your symptoms in a short period of time.
Many people choose laser vein treatment in our center near Cedar Park Texas because the services are comprehensive, fast, and efficient. Consider how laser vein treatment can improve your confidence and the appearance of your legs. Contact us here or call 512-220-5401 today to schedule your laser vein treatment in Cedar Park Texas!