Cedar Park Texas Top Rated Vein Center
Cedar Park Texas now has a top-rated vein center that is headed by a board-certified Phlebologist and Vascular Surgeon. Dr. Gotvald has been voted Top Vein Doctor by Austin Monthly and Texas Monthly magazines in 2015 as well as in previous years. Dr. Gotvald is the medical director of Austin Vein Specialists, whose original Vein Center is located in Austin. Dr. Gotvald has now opened a 2nd vein center in the Cedar Park Texas area. This vein center is located midway between Cedar Park Texas and Round Rock Texas in order to be able to serve both of these communities. Dr. Gotvald has had active staff membership at Cedar Park Regional Medical Center and St. David's Round Rock Medical Center for many years.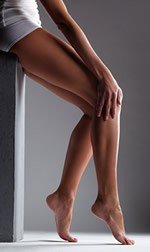 Why Choose Austin Vein Specialist in Cedar Park Texas?
We Accept Most Insurance Plans & Medicare, including Blue Cross Blue Shield, United, Aetna, Cigna, Humana, and many others.
• Minimally-Invasive Therapies that are the most modern treatments available.
The majority of the procedure that we do are performed in 30 minutes or less,  do not need incisions,  and do not require any time off of work.
• State-of-the-Art
We offer the latest image-guided procedures performed in the comfort of our modern facilities, including the newest therapies such as VenaSeal, Varithena, Clarivein, Venefit ClosureFast Radiofrequency therapy, EVLT, and VeinGogh.
• Unparalleled Experience
Dr. Gotvald is a Board-Certified Vein Specialist who has performed many thousands of vein procedures with excellent outcomes.  Dr. Gotvald is board certified in Vascular Surgery & General Surgery by the American Board of Surgery.  He is also a diplomate of the American Board of Venous & Lymphatic Medicine (ABVLM), a certified Phlebologist, & a distinguished member of the Society for Vascular Surgery (SVS).  He is also RPVI certified and FACS certified.
• Personalized Care
Dr. Gotvald will see you at every visit & personally performs all treatments.  We do not utilize nurses, physician assistants, or medical assistants for the procedures.  100% of interventions are performed by a board-certified MD.
• Exceptional Results
Unrivaled patient satisfaction scores with consistent 5-star ratings!  We are a Center of Excellence for Vein Disease Management.  Visit us at healthgrades.com and Google + to see some of our reviews!
• Voted Best Vein Doctors in Austin!
In 2015 both Texas Monthly & Austin Monthly magazines published Dr. Gotvald as the top doctor in his field.  This honor has bestowed for several consecutive years based on peer reviews and ratings. We have received the Patients' Choice Award and the Compassionate Doctor Award and have a Healthgrades 5 star rating!
Therapies Offered at Our Cedar Park Texas Vein Center
We offer all of the latest modern therapies for varicose veins and spider veins.  We provide diagnostic ultrasound evaluations.  For spider veins, we offer sclerotherapy, laser therapy, Veinwave, and VeinGogh.  For varicose veins, we offer all of the latest cosmetic and medical interventional therapies.  This includes EVLT laser, VenaSeal vein glue, Radiofrequency vein ablation with the Venefit ClosureFast Procedure, Clarivein treatment, Varithena foam sclerotherapy, Asclera, Endovenous Laser Therapy, Phlebectomy plastic surgery, and micro phlebectomy surgery.
Contact our vein center for further information.  We offer Free initial consultations for leg veins!